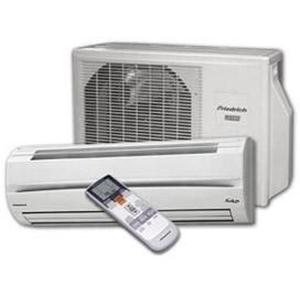 John Couldrey and Steven Baxter are licensed ARC Air conditioner installers. We can supply air conditioner or install only it's up to you.  We do recommend a site visit to make sure you are getting the correct size air conditioner for your room.
In Mackay, we are gifted with beautiful, long-lasting summers of glowing sunshine and heat. However, this heat can sometimes take its toll – particularly in the home or workplace. If you're struggling to get to sleep at night because your bedroom is too hot, or your employees can't concentrate in the stuffy office environment, air conditioning could be a great solution for you.
All our air conditioning installations come with a one year installation warranty – plus the manufacturer's warranty of the unit itself – so you know you're getting service that will last.
Buying a good quality air conditioner and the correct size for your room is the first step to all-round comfort in your home or office, but installing it properly is the most crucial step of the entire process. When it comes to air conditioning installation in your property, you want it done properly the first time to ensure that it works efficiently without giving you any problems. That's why you want to work with an experienced professional company like John Couldrey Electrical. John has installed air conditioners for more than 10 years in the industry. Don't take chances with your new air conditioner, contact your local specialists and get it installed by the professionals.